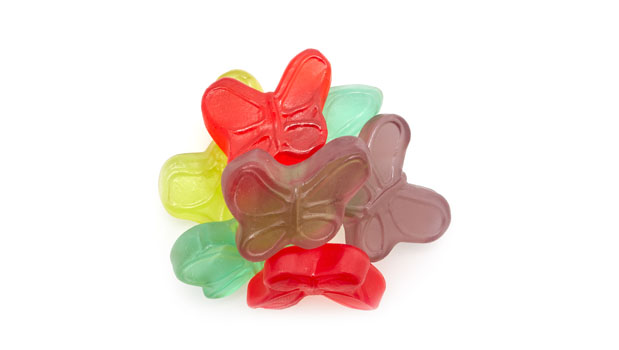 mini gummy butterflies
Playful, colorful, fruity, Gummy Mini Butterflies are almost too adorable to eat... almost! One bag of these cute gummies is never quite enough, and you'll see why when you taste the tender, chewy, sweet treats. Shaped like butterflies, these confections come in soft, translucent colors, such as a blue, purple, orange, and red!
Create your own animal kingdom by adding Gummy Mini Butterflies to Jelly Turtles and Peach Penguins! Whether you're throwing a birthday party or hanging out with friends, gummies make the occasion sweet and fun!
INGREDIENTS
Nutrition Facts

Customers also viewed