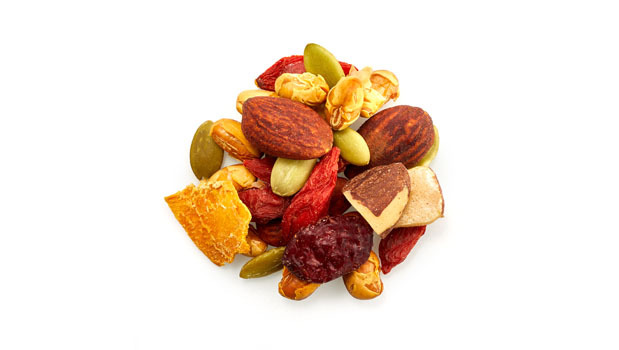 organic kathmandu mix
* Trademark of the Canadian Celiac Association. Used under license.
Tootsi's organic Kathmandu mix combines colorful goji berries and mangoes, as well as crunchy Brazil nuts, pumpkin seeds, and almonds with tamari. Together, they form a harmonious, entirely natural and GMO-free snack that is excellent on the go.
INGREDIENTS
Nutrition Facts

Customers also viewed