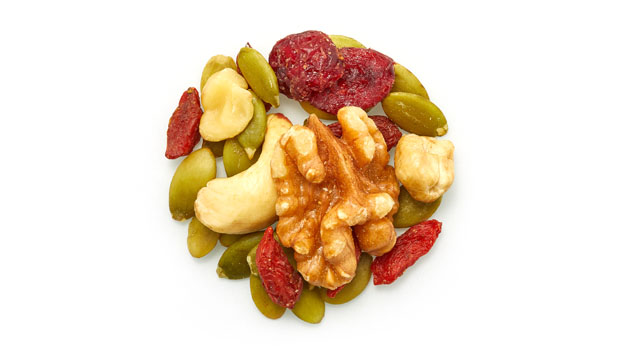 organic goji sport mix
Need that extra boost of energy? Our Organic Goji Sport Mix blends a variety of dried fruits, nuts, and seeds to keep you going! An all-organic toss of rich pumpkin seeds, decadent cashews, plump walnuts, tangy cranberries, and exotic goji berries. A delicious, nutritious, and colorful mix that will keep you energized and satisfied between meals or physical activities.
We love mixing fruits, nuts, and seeds together to bring you the best in nutrition. While nuts and seeds are high in protein and fiber, dried fruit is concentrated with vitamins and minerals. Blends like our Organic Goji Sport Mix help provide the essential nutrition our bodies need in order to function their best on a daily basis.
INGREDIENTS
Nutrition Facts

Customers also viewed