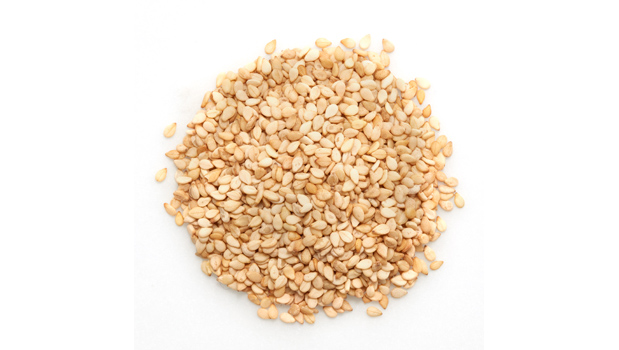 organic natural sesame seeds
* Trademark of the Canadian Celiac Association. Used under license.
Tootsi's Organic Natural Sesame Seeds are nutty and creamy in flavor, while crisp and seedy in texture. Untreated, these rich sesame seeds are naturally light beige and golden brown in color. Natural Sesame Seeds also blend and roast easily for either baking or cooking applications.
- Certified organic
- Certified kosher
- Certified gluten-free and wheat-free
- Certified vegan
- Excellent source of protein, fiber, and iron
- Low in carbohydrates
- Cholesterol-free
- Sesame seeds contain phytosterols, which help to lower cholesterol (LDL)
INGREDIENTS
Nutrition Facts

Customers also viewed