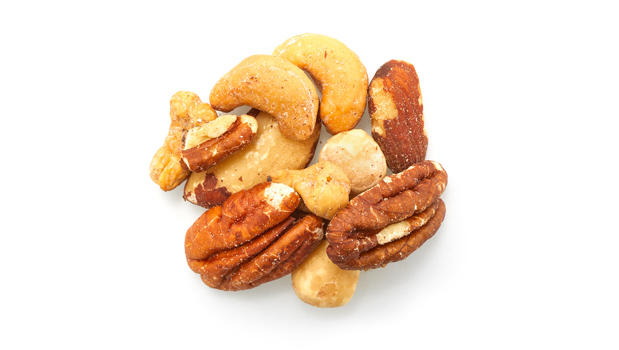 salted deluxe mix nuts
* Trademark of the Canadian Celiac Association. Used under license.
Tootsi's Deluxe mixed nuts are salted whole nuts, including, Brazil nuts, almonds, cashews, pecans, and hazelnuts (also known as filberts). Packed with protein and other nutrients, this blend also chops, pulses, or roasts easily for snacking, topping, baking, and cooking applications.
INGREDIENTS
Nutrition Facts

Customers also viewed