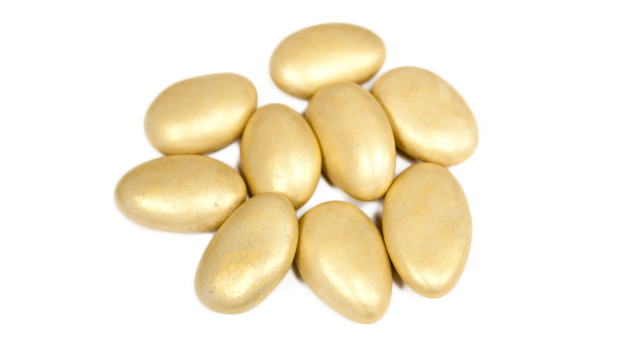 gold confetti
Tootsi's Gold Almond Confetti's are whole almonds wrapped in a gold candy coating. These classic confections are a wonderful party favor, addition to a sweet table, snack, or gift.
- Gold confetti
- Whole almonds
- Candy coating
- Wonderful party favor, gift, decorative touch on desserts, and much more
TootsiImpex.com is a leading resource in delivering high-quality products paired with up-to-date information. Committed to serving you efficiently, our customer service team is quickly notified upon your price inquiry and/or order. A dedicated sales representative is then assigned to care for your needs and will get back to you within one business day.
INGREDIENTS
Nutrition Facts

Customers also viewed