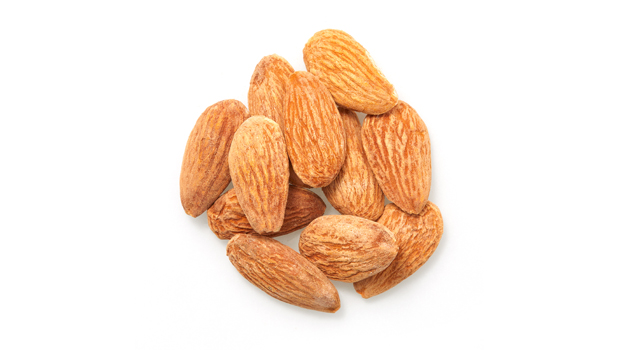 dry roasted salted almonds
* Trademark of the Canadian Celiac Association. Used under license.
Tootsi's Dry Roasted Oriental Almonds are whole, roasted, and seasoned almonds without the addition of oil, fat, or sugar. Asian-inspired in flavor, these almonds are firm and crunchy in texture; ideal for snacking or cooking applications.
- Product of Canada
- Low in calories, low in carbohydrates
- Good source of protein, fiber, iron, and calcium
- No cholesterol
- High in monounsaturated fats, which help lower the risk of cardiovascular diseases
INGREDIENTS
Nutrition Facts

Customers also viewed