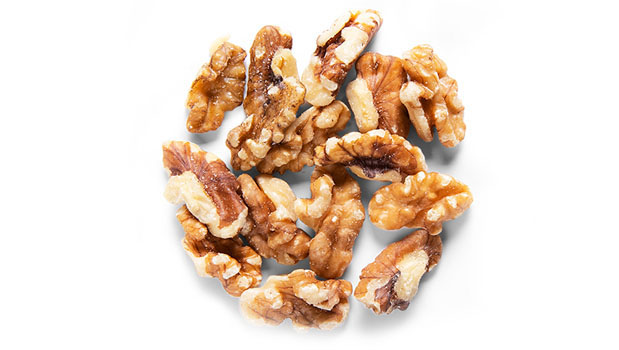 combo-california walnut medium pieces
* Trademark of the Canadian Celiac Association. Used under license.
Tootsi's combo California walnuts are plump medium-sized pieces of nuts without the addition of oil, fat, salt, or sugar. These versatile nuts are ideal for snacking, cooking, baking, or topping foods, such as yogurt, cereal, granola, salads, and more.
- Source of fiber
- Source of omega-3
- Source of omega-6
- Very high in copper
- Very high in manganese
INGREDIENTS
Nutrition Facts

Customers also viewed