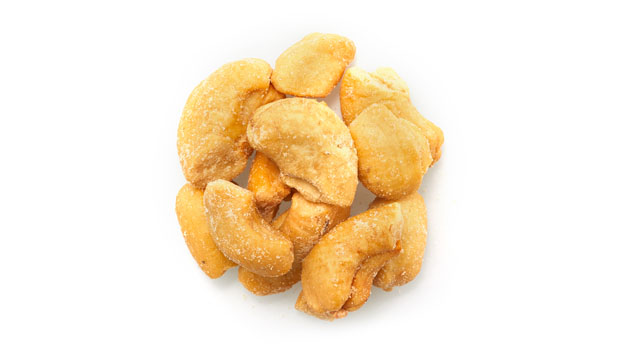 cashew butts roasted salted
* Trademark of the Canadian Celiac Association. Used under license.
Tootsi's Cashew Butts Roasted & Salted are cut, thick ends from whole cashews. Nutty and buttery in flavor, cashew butts are plump and crunchy in texture. These savory cashews are ideal for snacking, baking, or cooking applications.
- Product of Canada
- Certified kosher
- High in heart-healthy monounsaturated fats
- Cholesterol-free
- Low in carbohydrates
- Excellent source of protein and iron
INGREDIENTS
Nutrition Facts

Customers also viewed