Home >

elan org. white quinoa 8/426g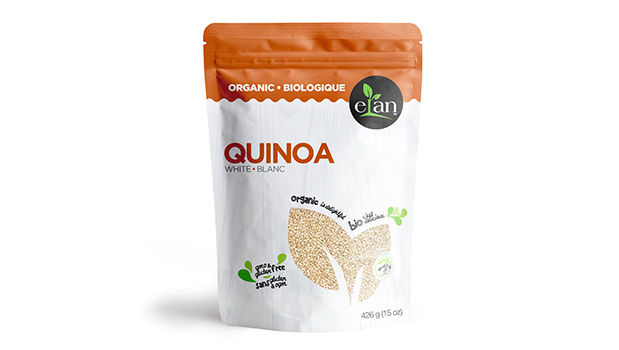 elan org. white quinoa 8/426g
* Trademark of the Canadian Celiac Association. Used under license.
Elan Organic White Quinoa is newly packaged in a convenient resealable bag. White Quinoa is a grain crop grown for its edible seeds. White quinoa cooks in approximately 15 minutes in boiling water, or in a ratio of 2:1 (2 parts water to 1 part quinoa). Nutty in flavor, quinoa is seedy and tender in texture once cooked, ideal for both cooking and baking applications.
For more information on Elan products and standards, please visit ElanBio.com.
- Packaged in a 426g bag
- Certified organic, kosher, and gluten-free
- GMO-free
- Vegan friendly
- Good source of protein, fiber, and iron
- A complete protein equipped with all 9 essential amino acids
INGREDIENTS
Nutrition Facts

Customers also viewed