Home >

elan org. ancient black rice 8/426g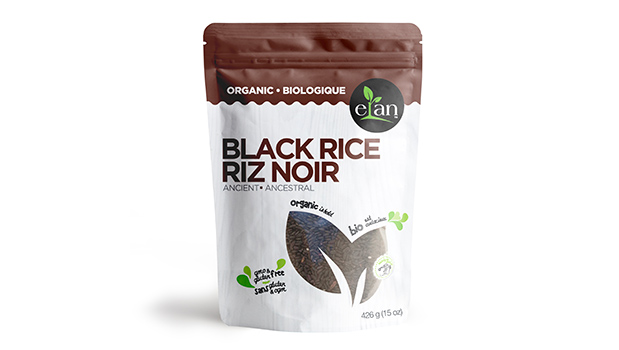 elan org. ancient black rice 8/426g
* Trademark of the Canadian Celiac Association. Used under license.
Elan Organic Ancient Black Rice is newly packaged in a convenient resealable bag. Ancient Black Rice is a short grain that turns into a deep purple color once cooked. Black rice is the healthiest of any rice on the market; containing anthocyanins which accounts for its dark color and high antioxidant levels. Black rice follows the classic 2:1 ratio when cooking.
For more information on Elan products and standards, please visit ElanBio.com.
- Packaged in a 426 g bag
- Certified organic, kosher, and gluten-free
- GMO-free
- Vegan friendly
- A source of protein, fiber, and complex carbohydrates
- High in antioxidants
INGREDIENTS
Nutrition Facts

Customers also viewed