Home >

elan org. sunflower seeds 8/200g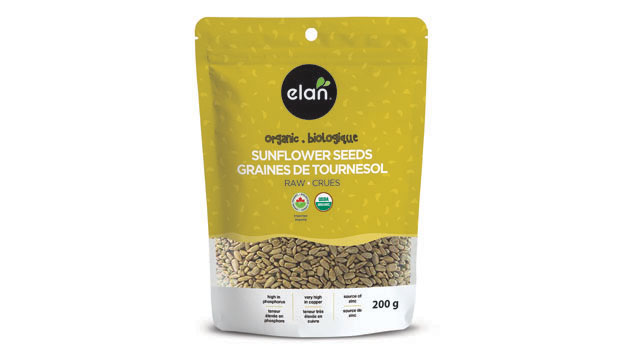 elan org. sunflower seeds 8/200g
* Trademark of the Canadian Celiac Association. Used under license.
Elan Organic Sunflower Seeds are packaged in a convenient resealable bag.
- Sunflower seeds are highly nutritious and rich in essential fatty acids, vitamins, and minerals.
- A handful of sunflower seeds provides 90% of your recommended daily intake of vitamin E.
- Sunflower seeds are also known for their antioxidant properties; comparably to olive oil.
For more information on Elan products and standards, please visit ElanBio.com.
INGREDIENTS
Nutrition Facts

Customers also viewed