Home >

elan org. flax seeds 8/275g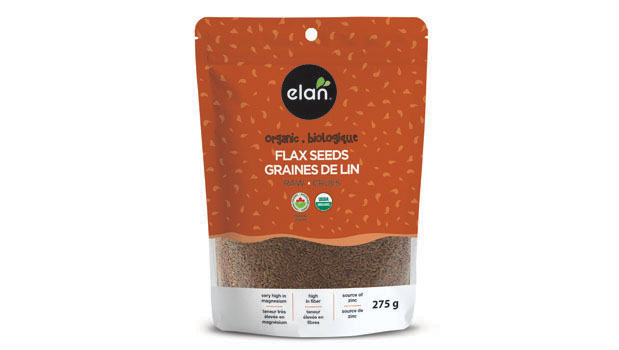 elan org. flax seeds 8/275g
* Trademark of the Canadian Celiac Association. Used under license.
Elan Organic Flax Seeds are newly packaged in a convenient resealable bag. Flax seeds can be eaten whole or ground into a powder. Flax seeds are ideal for snacking, baking, or topping foods, such as yogurt, cereal, granola, salads, and much more.
For more information on Elan products and standards, please visit ElanBio.com.
- Packaged in a 275g bag
- Certified organic, kosher, and gluten-free
- GMO-free
- Vegan friendly
- Excellent source of fiber and protein
- A source of iron and calcium
- Packed with omega-3 fatty acids and antioxidants
INGREDIENTS
Nutrition Facts

Customers also viewed