Home >

elan org. raw almonds 8/200g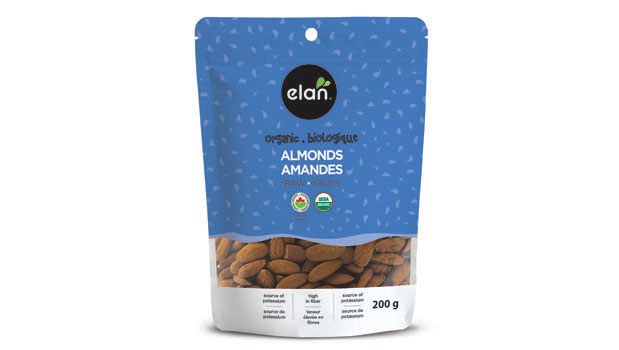 elan org. raw almonds 8/200g
* Trademark of the Canadian Celiac Association. Used under license.
Elan Organic Raw Almonds are newly packaged in a convenient resealable bag. Our Raw Almonds are whole and untreated. Use Raw Almonds for snacking, cooking, baking, and topping foods, such as cereal, granola, soup, salad, and more.
For more information on Elan products and standards, please visit ElanBio.com.
- Untreated almonds (raw)
- Packaged in a 200g bag
- Certified organic, kosher, and gluten-free
- GMO-free
- Vegan friendly
- Good source of protein and fiber
- A source of iron and calcium
- High in heart-healthy monounsaturated fats
INGREDIENTS
Nutrition Facts

Customers also viewed