Home >
Organics >

yupik 1kg - org. 70% dark choco chips - 1000 ct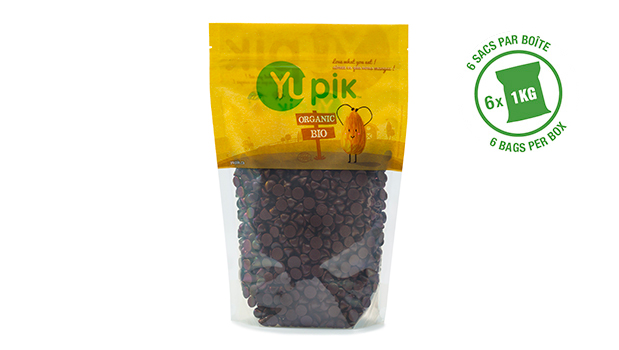 yupik 1kg - org. 70% dark choco chips - 1000 ct
Dark Chocolate Chips are made from 70% dark chococlate. These dark chocolate chips are ideal for snacking, baking, or topping baked goods, yogurt, cereal, granola, and more.
Dark chocolate chips 70%
Standard baking size
Contains protein, fiber, and iron
Ideal for snacking, baking, and topping foods
TootsiImpex.com is a leading resource in delivering high-quality products paired with up-to-date information. Committed to serving you efficiently, our customer service team is quickly notified upon your price inquiry and/or order. A dedicated sales representative is then assigned to care for your needs and will get back to you within one business day.
INGREDIENTS
Nutrition Facts

Customers also viewed