Home >

yupik 1kg - hulled sesame seeds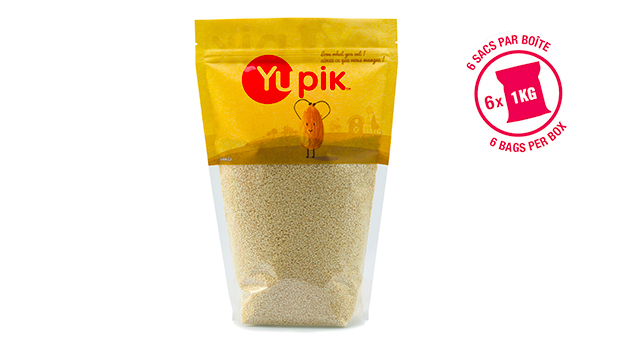 yupik 1kg - hulled sesame seeds
Hulled Sesame Seeds are nutty and creamy in flavor, while crisp and seedy in texture. With their outer shells removed, these hulled sesame seeds are creamier in both flavor and color in comparison to regular sesame seeds. They also blend and roast easily for either baking or cooking applications. This product is packaged in 1kg bags x 6 per case.
A few facts:
- Certified kosher
- Excellent source of protein, fiber, and iron
- Low in carbohydrates
- Cholesterol-free
- Sugar-free
- Sesame seeds contain phytosterols, which help lower bad cholesterol (LDL)
About Yupik:
Yupik is home to 1200+ products ranging from classic pantry essentials, a plethora of candy confections, a variety of nuts, seeds, and dried fruits, unique and up-to-date superfoods, organics, and so much more.
INGREDIENTS
Nutrition Facts

Customers also viewed