Home >

yupik 1kg - chocolate peanuts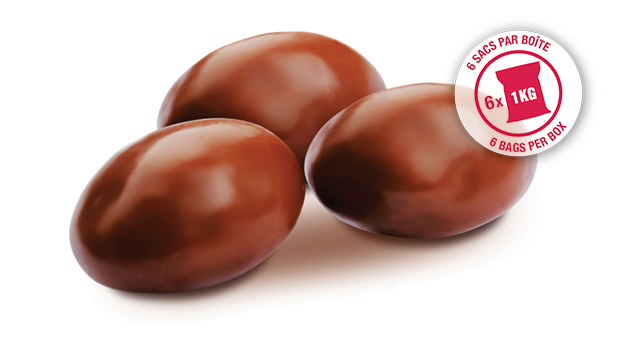 yupik 1kg - chocolate peanuts
Chocolate Peanuts are whole nuts dipped in sweet and luscious milk chocolate; ideal for snacking or baking applications. This product is packaged in 1kg bags x 6 per case.
A few facts:
- Product of Canada
- Certified kosher
- High in protein
- Contains fiber and calcium
- Peanuts are an excellent source of vitamin E and resveratrol: antioxidants that help prevent cardiovascular diseases
About Yupik:
Yupik is home to 1200+ products ranging from classic pantry essentials, a plethora of candy confections, a variety of nuts, seeds, and dried fruits, unique and up-to-date superfoods, organics, and so much more.
INGREDIENTS
Nutrition Facts

Customers also viewed