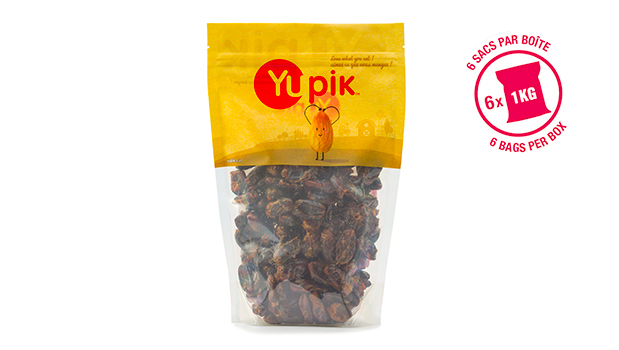 yupik 1kg - pitted dates
Pitted Dates are dried, whole, and pitted fruits without the addition of oil, fat, salt, or sugar. These tender dates are naturally sweet in flavor, while sticky and chewy in texture. Pitted Dates are ideal for snacking, baking, cooking, topping foods, or as an addition to blended smoothies/drinks for natural sweetness. This product is packaged in 1kg bags x 6 per case.
A few facts:
- Pitted dates for convenient snacking or adding to foods
- Low in calories
- Non-fat
- Cholesterol-free
- Three times higher in potassium than bananas
- Contains fiber, and trace amounts of iron, calcium, and protein
- Fast-acting carbohydrates to boost energy
About Yupik:
Yupik is home to 1200+ products ranging from classic pantry essentials, a plethora of candy confections, a variety of nuts, seeds, and dried fruits, unique and up-to-date superfoods, organics, and so much more.
Temporarily Out of Stock
INGREDIENTS
Nutrition Facts

Customers also viewed